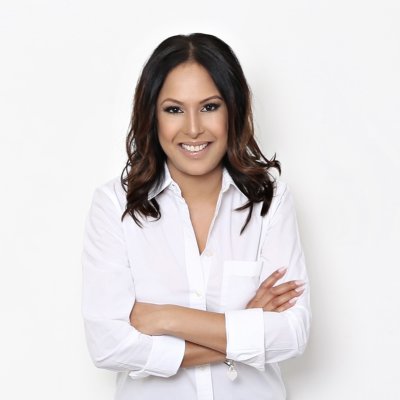 Principal Mortgage Broker
Michelle is a licensed Canadian Mortgage Broker. She is also the CEO and Founder of Mortgage District Inc. She runs her brokerage under the DLC Group – the largest National Network in Canada.
Throughout her 25 year tenure in the Mortgage Industry, she has built a reputation as a high-quality Mortgage Professional dedicated to providing superior customer service. She is a well-respected Broker within her industry and is sought after by Lenders for her input on product enhancement and innovation. Leveraging the knowledge she has acquired, having worked on the banking side and the broker side over the years, is what sets her apart as a Mortgage Broker.
Michelle is a firm believer of supporting Local Businesses and Entrepreneurs. She identified early on the importance of building genuine relationships and that a service-oriented career would be where she could accomplish that. Her professional and ethical compass allow her to connect with her clients in a genuine way, this is evident in the personal and professional relationships she has been able to forge.
In addition to running a successful franchise, Michelle is a licensed board member of the Canadian Mortgage Brokers Association (CMBA) and is a member of the Mortgage Professionals Canada. She has been selected to attend and participate in meetings with Members of Parliament at Queens Park and Parliament Hill, having influential conversations that bring change and a voice for consumers and the Mortgage Industry.
In 2017 and most recently in 2021, Michelle was named a Woman of Influence in the Mortgage Industry and was awarded Best New Broker Owner. She was also the recipient of the 2020 & 2021 Consumer Choice Award for Business Excellence. She is a Founding Member of Kares.ca, a program which supports youth charities & services that specifically help youth reach their full potential by providing engaging valuable programs, while becoming a Mentor herself through the CMOLIK Foundation. Michelle is a member of 100 Brokers Who Care, a group of Canadian Mortgage Professionals who have joined together with the goal of raising $40,000 annually for Canadian charities and causes. She is also a Founding Member of How Women, a non-profit organization that supports both aspiring & established Women leaders in their journey to grow personally and professionally.
Additionally, her company Mortgage District Inc., was recognized as being one of the Best Mortgage Workplaces 2 years in a row.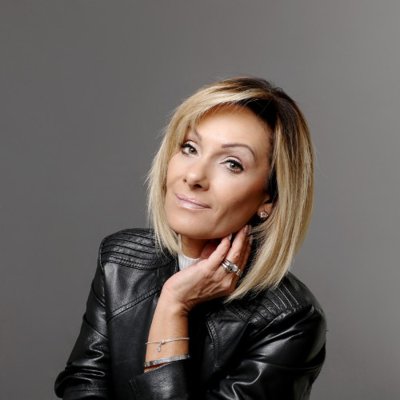 Strategic Consulting, including business plan & sales strategy development.

Having been in the financial industry for 20+ years, Rose's background includes underwriting/fulfillment/credit management/new business development and seeing projects through from inception to implementation in residential and commercial mortgages.

Relationship building is one of her strongest assets. Rose's success in acquiring and retaining clients is based on her knowledge-sharing ability.

Through her experience and knowledge, she becomes a partner to her clients and her broker team, not just a service provider.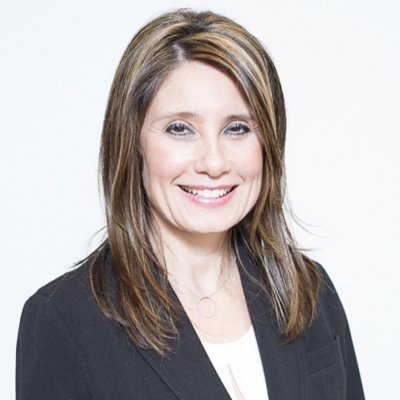 Kim Myers has extensive experience in financial services and as an active investor in real estate. During her 15-year tenure with RBC, Kim held various positions including consultative sales for multi-national corporations, executive strategy development, and relationship/product management within the payment and credit space. Prior to leaving RBC, Kim was a Director, responsible for several award-winning strategies, products and solutions that put clients first. Colleagues describe Kim as a strong relationship-builder, collaborator and team player whom has the innate ability to create winning solutions that exceed expectations. Upon leaving RBC, Kim started a real estate investment and mortgage company. This business decision has allowed Kim to share her passion for real estate while developing client-focused financial solutions. Whether she is advising a first-time home buyer or aiding in an investment real estate transaction, Kim looks forward to continuing to provide top service to her clients.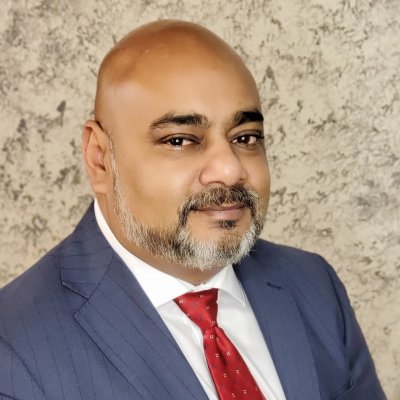 With 17 years in sales, marketing and finance background, Taufeeq entered the Mortgage Industry after going through a bad mortgage experience that should not have happened. It is his commitment to put his best into each and every application, and ensure clients' interest is served first and foremost. To this effect he has developed his P.A.C.E. process, which he utilizes to make sure his clients get the best care possible, and not simply a successfully completed mortgage transaction. His commitment to his clients is life-long, and his after-transaction care is aimed toward helping them achieve a good lifestyle balance, with a faster way to payoff their mortgage. He can find the best mortgage that fits your plans, goals and lifestyle.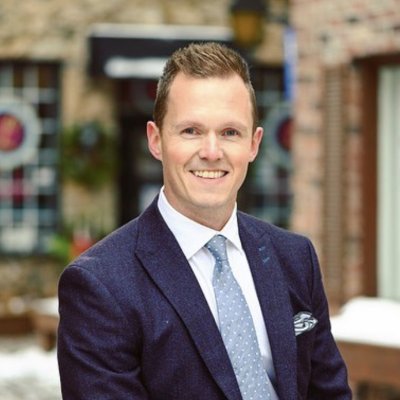 The HW goal is to connect their clients with the very best mortgages /mortgage rates on the market, and to provide essential ongoing financial management of the mortgage. This is where they truly set themselves apart; as mortgage managers, they provide strategic support that helps the client pay off their mortgage faster and improve their overall financial well-being. The HW advantage prides itself on the fact that it is a referral-based business. Their success and client satisfaction is based on client confidence, service quality, personalized mortgages and ongoing financial support. Most of their clients have been referred by a colleague, family member or friend. Let's face it. Banks make money by charging interest on their lending. The more interest you pay, the more money banks make. That makes sense, right? Conversely, HW Advantage business grows because of the money that they save you! Now that makes perfect sense! HW Advantage welcomes your friends, family and colleagues.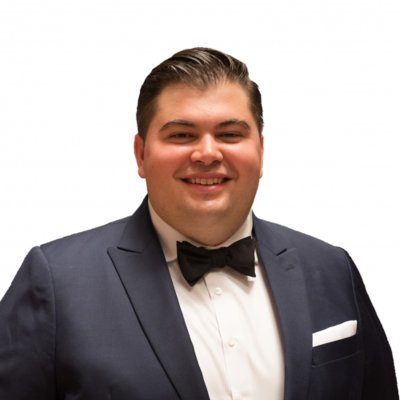 Jarek takes the stress out of applying for a mortgage. Whether it's your first mortgage, or a refinance, he understands that the mortgage process can be complicated. Seemingly endless government regulations, confusing financial ratios, and constantly changing market conditions can overwhelm even the most savvy consumer. Jarek's focus is to take the pressure off of you. With access to over 50 lenders, he will get you a mortgage with the best rate that also fits your financial goals. So whether you are buying your first home or are an experienced investor interested in wealth creation, call Jarek where he can simplify your life, and finance your dreams!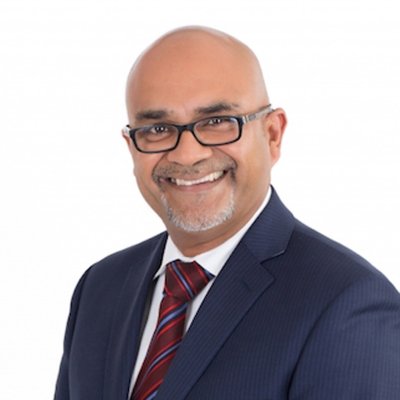 Victor, Partner in the YLM Group, has enjoyed working in the customer service industry for over 25 years. His passion for helping people understand and grow financially is what brings a smile to his face. Our current times move at a rapid pace which is not necessarily the best for personalized service. Victor will ensure his availability throughout your transaction and after, with excellent follow up and advice on how to get you mortgage free faster. If you need an advocate on your side to negotiate the best possible terms and advantages for you, then contact Victor. He will always have your best interest in mind and will make this the smooth and stress free experience that it should be.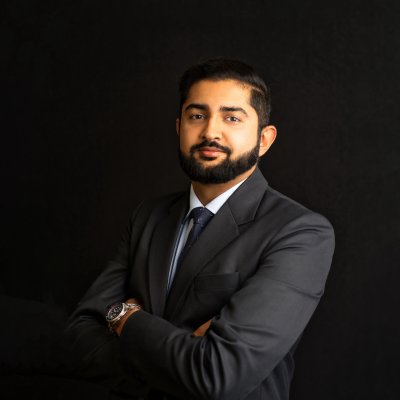 Buying a house is an exciting time – no matter if it's your first house or an investment property. However, getting a mortgage can be time consuming and stressful. Taranveer aims to eliminate the stress by arranging the best mortgage financing that meets your needs, so you save time, energy, and money. Get in touch with Taranveer to discuss your goals and objectives. You'll come up with the best financing plan for today, 5 years from now and long term. He will efficiently manage the transaction, keeping you up to date throughout the process. His client for life approach means that he will stay in touch with you after your mortgage closes, providing information and updates that are relevant to your situation.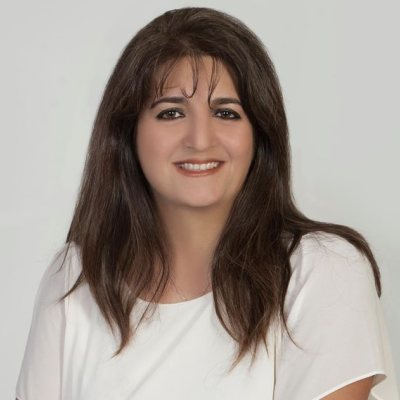 With over 20 years of experience in the financial services and real estate industry, let Azita put her mortgage expertise to work for you. She prides herself on providing professional ethical and honest advice with a very high level of customer service to all of her clients. Whether you are purchasing, looking to renovate a home, transferring a mortgage or re-finance an existing mortgage, Azita's role is to find the most suitable mortgage product for your particular circumstance. As a Mortgage Agent, she is able to offer her clients the most innovative home financing products available in the marketplace today.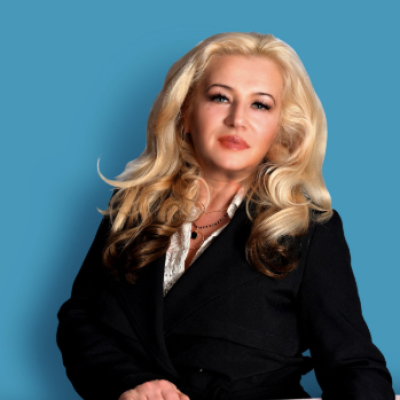 Having been in the Financial Industry since 2000, Natalia is able to provide her clients with exceptional knowledge and service in the residential market as well as the commercial and construction financing.
Natalia prides herself in customer service. Honesty and integrity are what her clients will get from her. There is no problem without a solution. She works for her clients, with her clients to provide them with the best product to meet their personal and individual needs.
Natalia believes in constant learning and upkeeping with the industry changes.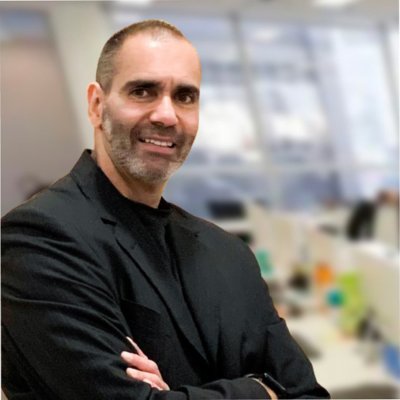 Beto is dedicated to bringing the best mortgage experience to people. He understands that mhis clients have different and complex needs. Beto's professional background in communications and marketing, combined with his knowledge of the mortgage industry, allows him to have the necessary skills to better serve his clients' interests.
Irene is a trusted Mortgage Agent, who seeks  the best interest for her clients. She actively listens to her clients to better understand their needs in order to guide them in making an informed decision. Irene will work with you to get a competitive rate and suitable product from our numerous lenders. No matter your credit or financial situation, she believe sthere is always suitable mortgage product for you.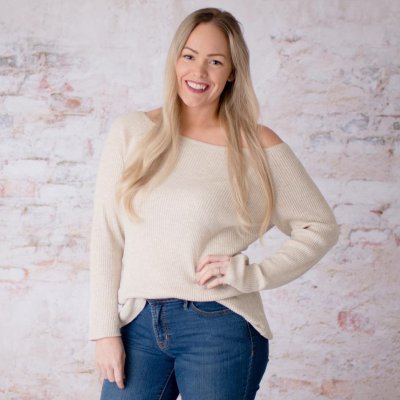 Danielle is here to assist you in reaching your financial goals. Whether you are a first-time home buyer, repeat buyer, looking to refinance, access equity in your current home, renew your current mortgage or consolidate debt Danielle can help get you there.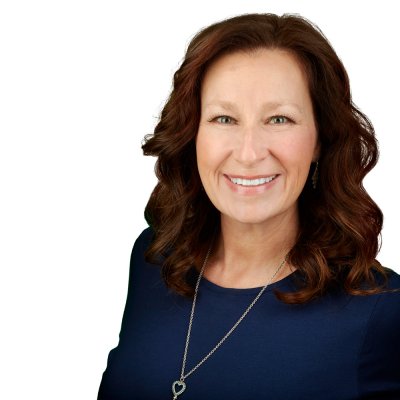 With over twenty years experience as a small business owner and a passion for the mortgage industry Marsha understands the challenges that come with being self-employed and obtaining a mortgage.
Whether it is your home or an investment property, Marsha excels in supporting self-employed customers obtain mortgages. Regardless of your unique needs, Marsha is here to help. As a proud partner of the Peter and Marsha Mortgage team she is cognizant of the importance of attention to detail and smart financial goals. Many years of experience in business has allowed Marsha to hone strong customer service and team leadership skills. Marsha comes from strong family roots that taught her the importance of putting 110% into everything she does. Marsha is relationship-focused and thrives on problem-solving to find ways to best meet the needs of every individual that chooses to partner with her team. Marsha is passionate about helping customers find the best mortgages tailored to their individual needs. She works hard to truly understand the distinct needs of each and every client and understands the importance of collaboration and strong relationships.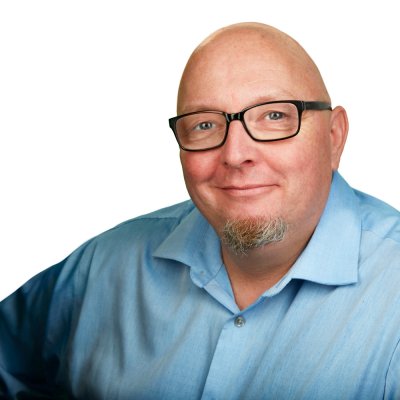 As a proud partner of the Peter and Marsha Mortgage team Peter's primary goal is to assist customers in realizing how smart mortgage choices today can provide brighter financial futures. With over twenty years experience in the business industry Peter brings a variety of skills, such as strong leadership, customer service and team building skills, that allow him to better meet the individual needs of customers while building long term mutually beneficial relationships.
Experience as a business owner and operator allows Peter to understand the challenges that come with being self-employed and obtaining a mortgage. Whether it is your home or an investment property, Peter excels in supporting self-employed customers obtain mortgages. Regardless of customer's unique needs Peter strives to offer a collaborative transparent experience that centers customers at the heart of everything he does.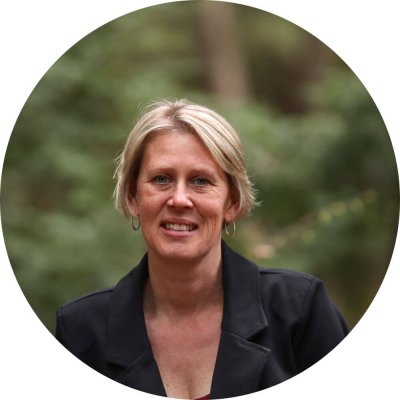 Amanda's professional career started several years in the Healthcare Industry. An entrepreneur with real energy for connecting others to real estate and the lending that goes with property ownership is what drove Amanda's passion for property lending.
Amanda has access to significant relationships in the Mortgage Sector that provides creative solutions. This includes investor focus and refinancing options.
Amanda takes pride in providing access to an array of lenders and financing solutions through a singular point of contact. Creating educating moments for her clients and referral sources is important to her.
A pre-approval is valuable when it comes to looking for a property. It indicates you are a serious buyer and means that you are ready to move quickly on a property when you find one you love.
Whether you are buying, refinancing, or simply looking to take out some equity, my goal is to provide you with the best solution for your needs.
Getting a mortgage can be a complex, daunting task. There is a wide
range of mortgage products to choose from. My goal is finding you the
best fit for your immediate needs with your future goals in mind.
Refinancing, purchasing or simply wanting to use some of the equity you have, I can guide you from start to finish.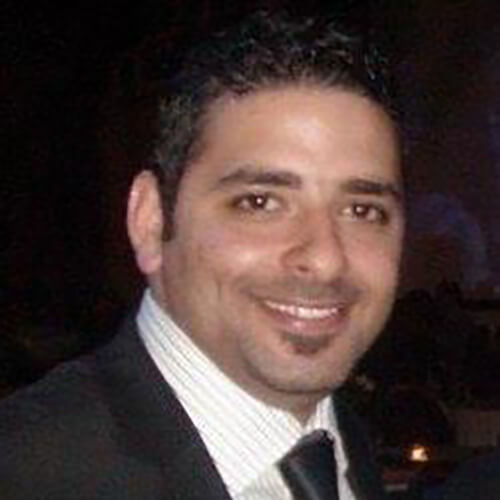 With 15 years experience I have worked in the financial industry combined with my Bachelor in Mechanical Engineering degree. What makes me successful is I pay attention to detail, have good listening skills and great empathy – which are symbols of appreciation by my clients. I am effectively supported by a team of administrators who truly believes in fast and efficient service. This teamwork and professionalism helps me build long-term relationships with my growing client base and provide excellent customer service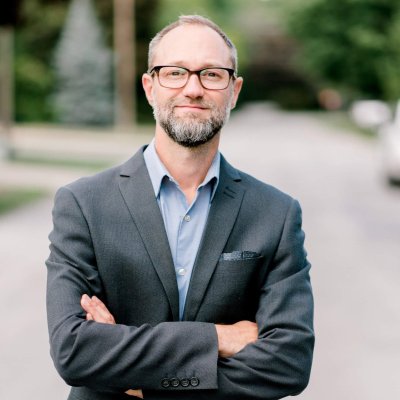 Jeff Steinmetz is a Mortgage Professional dedicated to your financial goals and securing the ideal mortgage to suit your needs, whether you're buying your first home, acquiring an investment property, refinancing, or renewing your mortgage. With over eight years as a Mortgage Agent and 20 years of consulting and management experience, Jeff provides a professional and holistic approach to mortgage financing, offering competitive rates and suitable mortgage options for his clients in a prompt, clear, and detailed manner.  
Contact Jeff for a free no-obligation consultation today!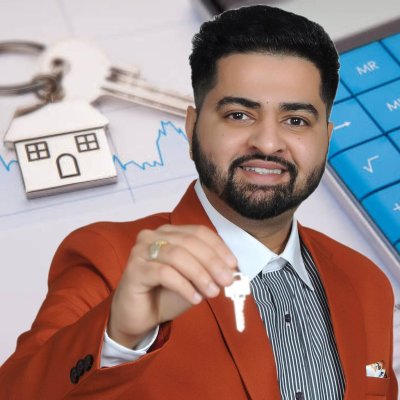 With strong real estate knowledge and over 10 years of construction experience, Garry has helped hundreds of clients and homeowners accomplished their financial goals. He also had the opportunity to collaborate and develop cohesive relationships with various leaders in the industry. His degree in Philosophy and Marketing has equipped him to not only understand market fluctuations, it also has given him the ability to anticipate these uncertainties, and to confidently advise clients based on his knowledge and experience that he has accumulated over the years. Garry is also an award-winning real estate agent and is participating in various real estate projects in the GTA. His comprehensive abilities not limited to mortgage/financing but also resale and pre-construction homes. Garry strives to provide 5 Star customer service for his clients and works super hard to provide them with the best results for their current requirements with their future in mind.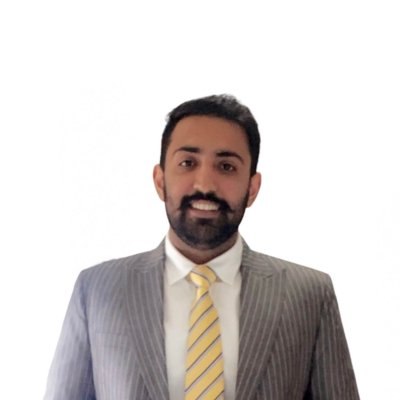 As a Mortgage Agent and Real Estate Investor himself, he is focused on providing tailored mortgage strategies and lending advice to clients looking to build wealth through real estate. Providing guidance and expertise on how to structure and finance multiple income properties. How to setup financing in a manner that takes into consideration the legal and accounting structures relating to building wealth.